AAUW/OK Scarf order
Time is running out to order your custom AAUW Oklahoma scarf.  Last day to order is November 7, 2019 and the cost is $50 per scarf.
Use the order form below:

---
---
---
Leader August 2019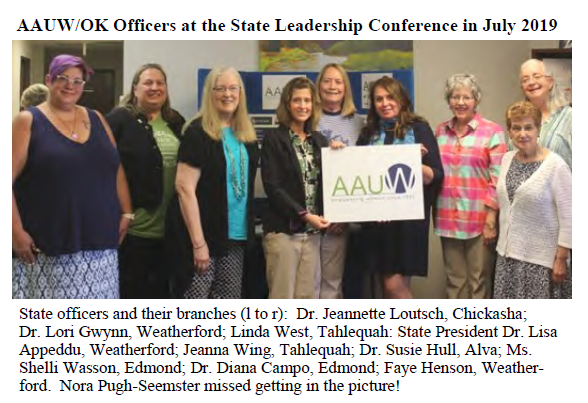 ---

Sign up now to start your free, online salary negotiation workshop.
Chances are, you deserve a raise. This free online course will give you the tools you need to successfully negotiate and close the pay gap for women everywhere. Register today!
---