AAUW/OK State Board 2020-2022
President          
jloutsch@usao.edu
Jeannette M. Loutsch — Chickasha Branch

Jeannette M. Loutsch holds a PhD in pathology and is trained as molecular virologist with specialties in herpes viruses and molecular techniques. She has been teaching at the University of Science and Arts of Oklahoma, Chickasha OK since August 2007. Loutsch uses her free time to garden, preserve fruits and vegetables, crochet and knit, read, and doing science outreach. She enjoys teaching young people about cooking and food preservation. She and the USAO Women In Science club hosts a workshop called "Women In Technology and Science" for 5th and 6th grade girls on the first Saturday of November. She has been a member of AAUW since 2014 as a College/University Partner.                                                                                                    
President-Elect
Also: State STEM Chair                                                                                              lori.gwyn@swosu.edu
Lori Gwyn —Weatherford Branch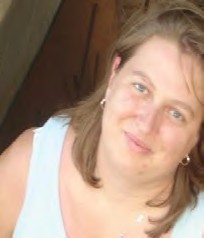 Lori Gwyn has been a member of AAUW since 2010. Over that time, she has served multiple roles for the Weatherford branch including scholarship committee chair, VP Membership, President, and Advisor for the AAUW@SWOSU branch. She has also served on the state board as co-committee chair of College /University relations and most recently as Secretary.
Lori is from Silo, OK. She is a graduate of Southwestern Oklahoma State University and the University of Missouri-St. Louis with a BS, MS and Ph.D. in Chemistry. She currently serves as the Director of Sponsored Programs and the Student Success Center for SWOSU.
She is excited to serve as the President-elect for AAUW-OK. Her goal is to continue outreach to women and children in our state. Lori resides in Weatherford, OK with her husband Jim and their 12 year-old twins, Caroline and Jacob.
Vice President of Programs       (vacant)
Vice President of Membership:                                                                                lisa.appeddu@swosu.edu
Lisa Appeddu —Weatherford Branch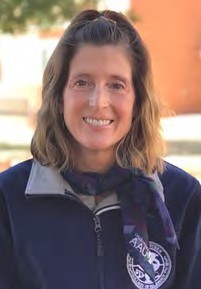 Lisa Appeddu has been an active member of AAUW since 2002. She served as the Weatherford branch Membership Vice President (2009-2013), Weatherford branch President (2013-2015), and AAUW/OK State Public Policy Chair (2013-2017). Lisa was part of the national AAUW STEM Task Force (2014-2016) and reviewer for the Physical & Biological Sciences section of the AAUW International Fellowship Program (2011-2018). Lisa is currently finishing one term as AAUW/OK State President (2018-2020).  Lisa served as Co-Director of AAUW's Tech Trek STEM Camp in Oklahoma from 2013 to 2017. She is now Co-Director of the Southwest Alliance for Girls' Enrichment in Science, Technology, Engineering, the Arts / Humanities, and Mathematics (SAGE STEAM) Camp for middle school-aged girls.
Lisa earned her BS and MS from the University of Kentucky, and PhD from New Mexico State University. She taught in Biological Sciences and Health Sciences from 2002-2013 at Southwestern Oklahoma State University. Currently, Lisa is an Associate Professor of Physiology in the SWOSU College of Pharmacy. She enjoys reading, watching Netflix, and walking with her husband and two Shetland Sheepdogs.
Secretary:                                                                                                                              shbrooks@yahoo.com
Linda Brooks— Tulsa Branch 
"I have been a long-time member of AAUW Tulsa Branch serving in various offices. I support AAUW mission of education and equity for women and girls. I earned my B.A. in History from Blackburn College and M.A. in History from Oklahoma State University. Having recently retired from teaching English for Union Eighth Grade Center (24 years), I look forward to spending more time volunteering, reading and participating in book clubs. My husband Charles is a librarian at the University of Tulsa, and our daughter Maggie will be attending the University of Iowa this fall to work on her Masters in Journalism and Mass Communication." Linda is returning to the AAUW/OK board as Secretary, a position she has previously held.
Finance Officer:                                                                                                                    epita@cebridge.net
Faye Henson — Weatherford Branch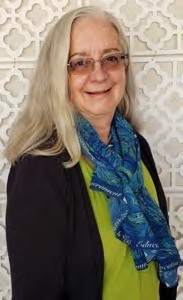 Faye has been a member of the Weatherford AAUW since 1980 and served in many leadership functions. She served previously as Treasurer for AAUW/OK. Faye served two terms as President of AAUW/OK as well as other leadership and committee positions. Faye volunteers with the Weatherford Environmental Group, the Weather-ford Regional Hospital Board, and local & district levels of United Methodist Women (UMW). Faye was the AAUW/OK organizational representative when the Oklahoma Women's Coalition (OWC) was started.
Faye is from Shattuck, OK, and currently lives in Weatherford, OK. She worked in the medical record / health information management field from 1973-2018. She completed her BS ('73) and Master Ed. ('78) with emphasis in Biology from Southwestern Oklahoma State University, Weatherford, OK. After retiring from full-time teaching in 2003, she consulted in her field until 2017 and recently taught Biology Concepts Lab as an adjunct at Southwestern. Faye stays busy reading, cooking, gardening, and recycling.
2020-2022 State Chair Biographies
AAUW Funds Chair:  Diana Campo – Edmond Branch                               dianamcampo256@gmail.com
"I joined AAUW as a founding member of the South Oklahoma City AAUW Branch and later joined the Edmond branch after moving to the Edmond area. Since I had served as an officer in the SoOKC branch,  Edmond membership provided opportunities for me to serve in a variety of elected and appointed positions. I served as Newsletter Editor, Education Foundation Chair, Legal Advocacy Fund Chair, Vice President and President of  Edmond AAUW.  I was elected and served as a two-term OK AAUW State President. Serving as OK AAUW President provided opportunities to work  with other state Presidents in the Southwest Central Region. Consequently, I was elected to serve as the SWC Regional Director representing OK, TX, KS, MO and AR for two terms, and subsequently I served on the Association Board during that time. Currently, I serve our Oklahoma membership as the AAUW Funds Chair."
The Leader Newsletter Editor:  Shelli Wasson – Edmond Branch
Also: Communications Co-Chair                                                                                Shelli-wasson@omrf.org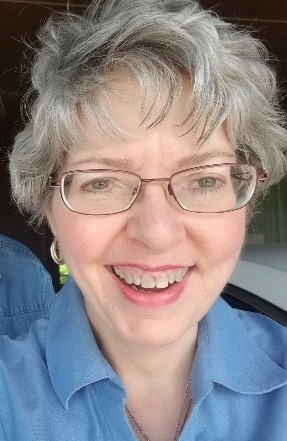 Shelli Wasson serves as Editor of The Leader, AAUW/OK's newsletter.  For almost 30 years, Shelli has been active in AAUW serving as Public Policy Chair, Legal Advocacy Chair, National Public Policy Committee, State Co-President 2014-2016, and attended seven Midwest Regional and National Conferences.  As a member of the Edmond branch, Shelli has worked extensively on the Girls Hall of Honor event.
Shelli is a strong supporter of Oklahoma City University where she earned her BS (1988) and MBA in Health Administration and Marketing (2000).  Shelli and her husband, Craig, are both long-time employees (30+ years each) at the Oklahoma Medical Research Foundation.  They are very active in their neighborhood association where Shelli is newsletter editor.  Shelli and Craig have lots of fun with their pet birds.
Public Policy Chair:  Rose Unterschuetz – Tulsa Branch                                                   tulsarose@sbcglobal.net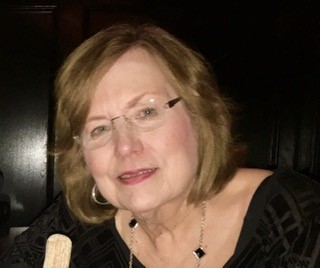 Rose Geddie Unterschuetz has been a member of AAUW for thirty-nine years. During that time she has served as Tulsa Branch President, Program VP, Membership VP and Public Affairs Chair. She has also served as AAUW/OK Co-President, College and University Chair and currently Public Affairs Chair. Rose is a retired Clinical Social Worker (MSW) having worked in several areas including the de-institutionalization of the Hissom Memorial Center for Individuals with Developmental Disabilities. She retired from Private Practice in 2019. Rose holds a BA in Sociology from the University of Houston and an MSW from the University of Oklahoma. She and her husband Ron live in Tulsa, OK. They have two adult children and three grandchildren.
Diversity Co-Chair:  Carol Erickson – Alva Branch                                                                cperikson@sbcglobal.net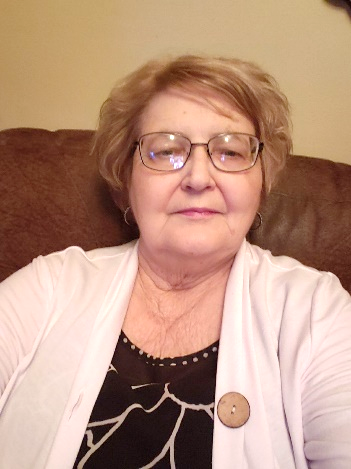 "The reason for my moving to Alva was to attend Northwestern Oklahoma State University, where I obtained my bachelor's and eventually my master's degree. After marrying my college sweetheart, I worked at Northwestern as the certification officer until my retirement. I have no children, but I have two dogs that think they are kids. I have been active in AAUW since a friend invited me to join many years ago."
Diversity Co-Chair:  Kelsey Hull – Alva Branch                                                     kelsey.m.hull@gmail.com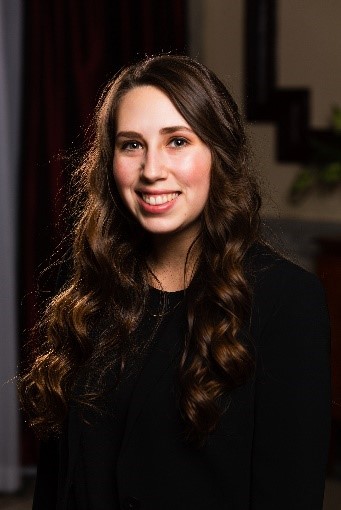 Kelsey is currently a second year at Oklahoma City University School of Law, where she is the Executive Director of Human Rights for the International Law Society. She graduated OU with a degree in International Studies, magna cum laude, and a minor in European Studies. While attending OU, she studied abroad in Rio de Janeiro, Brazil and Heidelberg, Germany. She is very passionate about advocacy for human rights, especially for gender equality.
International Relations Chair:  Cyndi Crook – Duncan Branch    cyndi.crook@drhhealthfoundation.org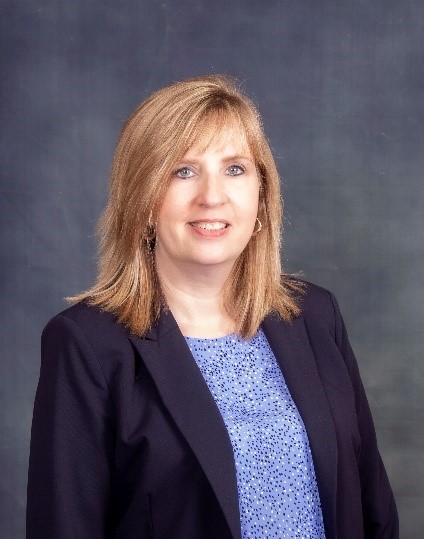 Cyndi has been with Duncan Regional Hospital since 2007. As the Director of the DRH Health Foundation, Cyndi provides leadership for all aspects of philanthropy for the Hospital, including major gifts, events and planned giving. In 2016, she assumed the Marketing/PR responsibilities for the Hospital as well.
Cyndi is a graduate of Baylor University where she received her Bachelor's degree in Political Science. She received a Masters degree in Organizational Development from the University of Oklahoma.  Additionally, she has earned her Certified Fund Raising Executive designation.  The Association of Fundraising Professionals – Oklahoma City Chapter named her the 2016 Outstanding Fundraiser – Outside of OKC. She serves on the Society for Healthcare Strategy and Market Development (SHSMD) national committee for Recognition and Scholarships. As the chair of the Pathways for a Healthier You Coalition, she headed the initiative, Stop the Stigma (stopthestigmaok.com) which provides education about various behavioral health issues and encourages open dialogue. She also is the chair of the Healthy Living Committee for Pathways.
Cyndi is a graduate of Leadership Duncan Class XVII, a member of the Leadership Duncan Steering Committee, serves on several boards: Chisholm Trail Arts Council (President), One True Light, and American Association of University Women (President). Additionally, she is a Linked One mentor.
Bylaws / Parliamentarian:   Jeanna Wing – Tahlequah Branch                                    wingjc@nsuok.edu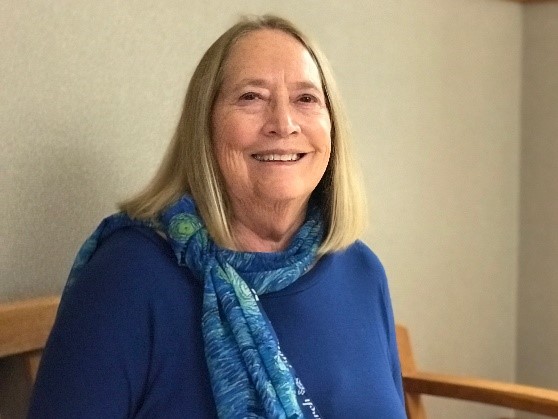 "AAUW has been a large part of my life since I first joined in 1983.  My first position in the Tahlequah AAUW branch was as branch photographer.  After serving several years in various local AAUW branch positions, I was persuaded to attend the AAUW/OK state board meetings and soon was appointed Interim Financial Officer.  Since then I have served on many of the AAUW/OK committees and in all the AAUW/OK state elected positions during my 23 years on the state board including one term as AAUW/OK President and one term as AAUW/OK Co-President.
AAUW has given me the opportunity to develop many friendships across the state of Oklahoma and elsewhere with those who share my interest in the AAUW programs that support women and girls through education and equity.
My husband Gary has supported me through the years and can usually be seen at AAUW/OK conferences and board meetings.  Gary and I have three children and five grandchildren.  I am a graduate of Northeastern State University in Tahlequah with a B.S. in Accounting and a B.A. in German."
College / University (CU) Partners Chair:  Yajayra Perez – Weatherford Branch  Yajayra@okstate.edu

Yajayra seeks to help others by giving back to her community and peers. She graduated from Santa Fe South High School where she was involved in cheerleading, symphonic band, pandemic band, band council, and student council. She continued her education at Southwestern Oklahoma State University, earning a bachelor's in communication arts with a minor in public relations.  Yajayra served as Vice President of the AAUW student branch at SWOSU. She also worked in the SWOSU public relations and marketing office. In her senior year, she served as the Campus Life Editor for The Southwestern Student Publication.
Currently working for Oklahoma State University in Oklahoma City, Yajayra assists in coordinating events on campus and serves as support staff for the wellness center and the community development team. Being a first generation Mexican-American, Yajayra brings a unique perspective to everything she works on. She is a determined hard-working individual who aims to influence others on embracing diversity and being a team player.
Web Master: Linda West – Tahlequah Branch
Also: Communications Co-Chair                                                                                            west@nsuok.edu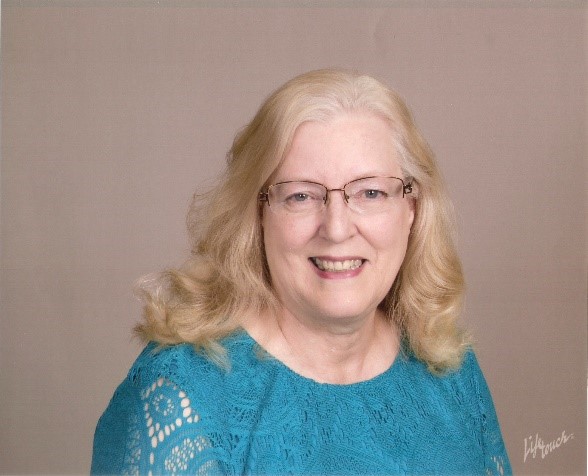 Linda West is Web Manager for AAUW Oklahoma and Finance Officer for the Tahlequah Branch.  She has been an AAUW member since 1983 and on the AAUW Oklahoma board since 2005.  She has been webmaster of the AAUW Oklahoma site since 2005 and established the AAUW Oklahoma Facebook page in 2010.  She has been the webmaster for AAUW Tahlequah since 1996.  In addition to Finance Officer, she has served as Secretary and Membership VP for the Tahlequah Branch.  She retired from Northeastern State University in Tahlequah as an assistant professor of Library Services and Library Technical Services Director.  She has two children and two grandchildren.